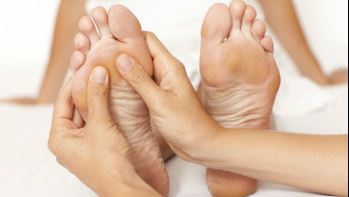 Reflexology Training April 27th weekend
sign up today!
4 day intensive course
Want to be a Reflexologist? Enjoy helping others?
You can come learn for your own interest in health, add a service to offer in your career or to help your family, it is a wonderful gift to learn! The ancient therapy is over 5,000 years old based on the premise that there are reflex areas in the feet, hands and ears that correspond to all body parts. This involves finger and thumb pressure used on the feet. The feet provide a map of the entire body, with different parts of the sole connecting to various organs, glands and limbs. The pressure stimulates the flow of energy through the body so that healing can occur naturally. Reflexology is used to treat many conditions and illnesses, including digestive, circulatory disorders, migraines, back pain and stress related issues.

The training is an intensive course held over 4 days and one additional review day.

35 hours of Classroom instruction theory and practical
15 home study hours
60 practical Case Studies
Written Exam and Practical Exam at later date to be completed for Certificate.

9:30 - 5:00pm
Sign up for the next training today
$800 +Hst (includes exam fees, comprehensive manual and textbook)
Non-refundable deposit of $200 is required to reserve your spot.
Save $50 when paying in full by April 1st
Payment plan options are available.
For information or to Register Call Laurie 613-384-7860

---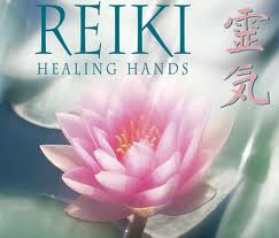 Reiki Level 1 Training April 21 st 10:00 - 5:00pm
Reiki Level 1 training is the beginning of a journey to healing yourself and others. Become attuned to this loving energy and learn techniques to use in everyday life. Activate the healer in you! Reiki the universal life-giving energy system is an ancient form of harmonization by laying on of hands which was rediscovered in the mid 1800s. This method of transmitting our universal energy can bring great relief to the recipient; not just in the physical body, but also on an emotional, mental and spiritual level. Come and learn this wonderful healing modality.

$225+Hst Deposit is required for holding your spot of $100
Class size is limited to allow personal attention.
Pay in full by April 1st save $30 Call today to register Laurie 613-483-5410

---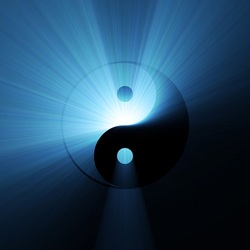 Restorative Yoga with Reiki
Let the healing energies of Reiki flow as you settle into a 2 hour restorative yoga practice. The practice of restorative yoga aids in the release of long held tensions while promoting deep inner peace and quiet. When combining reiki with this type of practice, we can start to receive healings in the deepest and quietest parts of ourselves. Reiki can be both grounding and uplifting while also being comforting and stimulating. After the class we relax with a tea. Join Laurie Yoga Teacher, Reiki Master and Charmaine, Reiki Practitioner for a very healing experience.
Class size is limited Pre-register early.
Date to be announced.... 90 min. $50

---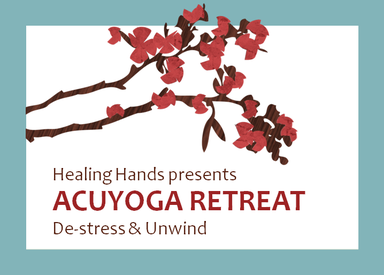 Enjoy a gentle Yoga practice for 60 minutes, and then followed up with a 30 minute shavasana,Acupressure and a guided meditation. The yoga helps to release tension and stress, while the Acupressure promotes natural healing. This will also enhance the power to heal and boost your immunity, support physical and emotional health and improve overall function and well-being by directing energy effectively. You will leave feeling rejuvenated and totally relaxed.
Date to be announced... 90 min.
Cost: $50 Pre-register online Join Laurie for this unforgettable experience.

---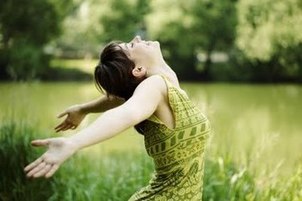 Yoga Meditative Dance
Starts at 7:30-9:30pm (doors open at 6:30pm)
Removing obstacles from our lives takes a conscious awareness of both the external and internal conflicts afflicting us. Just as important is having the desire to face and move past them. Our bodies and minds are constantly being tested. These blockages hold us back from our true potential and the ability to create space for joy and love in our lives. Most often we are trapped inside an unrealistic view of the world and ourselves. Starting with a guided meditation and ending in one. Through rhythm, harmony, the feel of the music, there is healing that happens. There are so many ways that music enriches our health and well-being. You don't have to be a good dancer or know how to meditate to enjoy the benefits. Join us for a Meditation that becomes fun and fascinating through musical exploration of movement that heals the soul leaving you feeling amazing.
Pre-Register in advance $20

---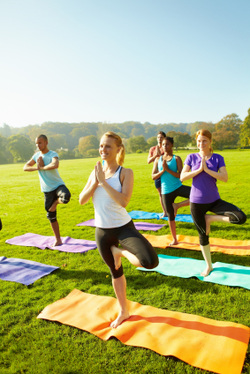 Summer Solstice Celebration

Since ancient times, solstices and equinoxes, have been essential and sacred points in the year to honor the flow of life on earth. They are times for us to come back into balance and harmony. Right now it is more important than ever to come together to amplify the positive healing energies. As the Earth moves through its cycles of darkness into light and back again, our souls move through a parallel journey. When the Sun rises to the highest point in the sky, we can be reminded of our own radiance, strength, and power to ascend to our fullest potential.
The afternoon will include Yoga, Meditation, Mantra and Singing bowls.
It will be an afternoon of fun, relaxation, connection and rejuvenation.
Bring with you a yoga mat if you have one or a beach towel, as we will be on the grass outside behind the studio. No yoga or meditation experience needed just the desire to celebrate solstice, togetherness, and bring love into your heart.
Recommended Donation - $10 - couple $15 - Families $20
We will be accepting non-perishable food items for the local food bank.
All ages welcome!

---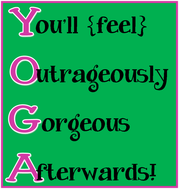 Beginners Yoga Series - 8 weeks Pre-Register $99
This series is designed for both new yogis and students who wish to reconnect with the basics! We will touch upon yoga philosophy, breathing (pranayama), meditation, and a variety of poses (asanas). This series will give you the foundation you need to move into an open level class and is a beautiful way to begin your exploration of this ancient and trans-formative practice. Yoga connects body, mind and spirit. Build strength and flexibility, connect more deeply to your life, be more present and come have fun!
Wednesdays 8 Weeks
sign-up today for next session $99

---
Partner Yoga Workshop
~ Reiki Level 2 Training
~ Chakra Yoga Workshop
~ Chakras - Understanding the emotions & physical connection
~ Introduction to Meditation
~ Understanding your PH levels - Get your body more alkaline.
and many more health, wellness and yoga related workshops.
Gift Certificates available