Reiki

Reiki is the universal life-giving energy system that is an ancient form of harmonization by "laying on of hands" which was rediscovered in the mid 1800s. This method of transmitting universal energy can bring great relief to the recipient; not just in the physical body, but also on an emotional, mental and spiritual level.
The most common effects of a Reiki session are deep relaxation and a sense of inner peace. This creates an ideal environment in which the body can maximize its natural healing processes. Reiki can be used safely at any time, in any place, and for everything could use some healing. It requires no particular belief system and is a powerful complement to all forms of healing, including general medicine.



Reiki Level 1 Training Date Sat. & Sun. 2 days
10:00 - 4:00pm each day Pre-register $225+ Hst
Spots are limited $100 deposit to reserve your spot, remainder required at first class. Call to register 613-384-7860
Pay in full in advance and save $30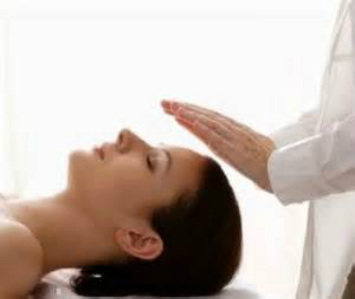 Reiki Level 1 training is the beginning of a journey to healing yourself and others. Become attuned to this loving energy and learn techniques to use in everyday life. Awakening the healer within and building trust with it. Join Reiki Master Laurie Vella to guide you on this journey.
The class includes an attunement process, a manual of historical information, ethical guidelines and visual depictions of the Reiki healing sessions for yourself and others and hands on practice. The most important process at this time is learning to trust yourself in how Reiki is working through you.


Class held over 2 days must attend both days.
Class size is limited to allow personal attention.
Call to hold your spot.

---