Welcome to Kingston Singles Networking
"In Person Singles Connecting with Real People"

Are you a busy Single Professional? Then you will be wanting to meet local Women or Men at any one of our popular events in the Kingston area. With Kingston Singles Networking's organized activities that match your interests, or you can try something new. Our Networking offers you opportunities for fun, to get out there and meet other Singles in the Kingston area. You might find a Love Match, make a Friendship, someone to Date, find Romance or just have a great time getting out.
We are making every effort to present to you our entire spectrum of Events as soon as they become available. We can provide you with information regarding Speed Dating and Organized Group Activities for Singles. The emphasis of our Singles Networking is on Connecting Singles in person with other Single Professionals while having fun. This topic is certainly of interest to you if you are Single ages 27 to a young 65 and living in the Kingston and surrounding area.

Did you know there is over 15,000 Singles in Kingston between the ages of (27 and 50), plus many more beyond that?

Next Event: Friday, April 27th "Singles Mix and Mingle Night" 7:00pm - 9:00pm
Relaxed casual way to meet a bunch of Singles in one night.
We will have drinks to purchase wine, beer etc.. Some snacks will be provided.
An evening of interesting conversation with other Singles. Casual business attire recommended.
Members: Free Non-Members: $12 in advance
Held at a location in the West end of Kingston off Bath Rd. Full details given with event registration. Call or Email please.
RSVP Call or text: 613-483-5410 or email: info@kingstonsinglesnetworking.ca
If you would like to attend this event!

Join our Membership today!
6 Month Membership $65 + Hst
12 Month Membership $99 + Hst

Come out and have fun with other like minded Singles
*Membership can be put on hold for 6 months to 1 Year.
Members pay only a cost associated with the event activities no other entrance fee for all events. It doesn't matter if you attend one event a month or all of them. You pay for your own drinks or food that you order at any event and activity cost if there is one. Members pay only $10 to attend a Speed Date. Members get invited to all events and is open to them first. With the membership paid it helps with the organization of all the events and keeping them going, finding other singles to attend events.
Non-Members pay a fee for attending each event they attend plus drinks or food that you order at any event and for the activity. Non-Members pay $40 to attend a Speed Date. Some events are members only. You will be on the list to be invited to upcoming events that are open to any Singles. If you submit your information to us through email.

Submit your email to us so you will get advance notice of any events.
Please include your Name, age, best email for us to contact you.

We are looking forward to hearing from you! Contact us with any questions.
Join our Membership Today! Contact us!
We take payment through secure PayPal, Visa, Mastercard, or E-transfer online or Credit card over the phone.

email: info@kingstonsinglesnetworking.ca

or call or text 613-483-5410

See you at the next event,
Laurie and Event Staff
Kingston Singles Networking
*Please note our regular website is being redesigned so we are parked on the Healing Hands website temporarily. In a few weeks the website will redirect you to the new one. Contact information will be the same.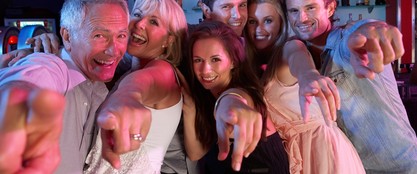 Copyright 2008-2018 Kingston Singles Networking
All rights reserved